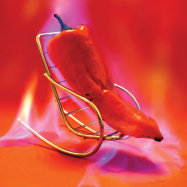 Come & Enjoy Our Chili Burn Off
on January 28th
from Noon to 2PM
Taste Them All You Be the Judge
Chili Burn Off, a Savory Free Event.
In 2013 we started the chili burn-off as a way to heat up the January cold. Last year there were 12 chili's to choose from varying from spicy to hot and white to tomatoe base. Each year they are better along with more to choose from.
Add some spice in your life!
Our Savior Lutheran Church • 14343 Sprague Rd. • 440.234.6595