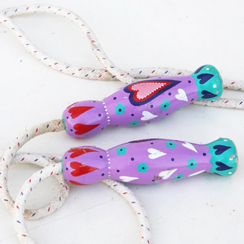 Come help our Sunday school and teens wrap up this year's Kids CARE mission – Nepal – with an invigorating jumprope event.
All ages are invited to share in the fun of this healthy, music- and body-powered activity. Folks that are unable to jump can choose to sponsor a jumper.
Offerings received for Kids CARE – Nepal – will provide Christian literature for the Sunday school, food for snacks, teaching supplies such as white boards and crayons, and workshops for the Nepalese teachers.
Kids CARE (Care About Reaching Everyone with the gospel) program teaches children about a mission (Nepal), to pray for the mission, and bring their offerings to meet its needs.Through Kids CARE children learn that they, too, have an important role in sharing the good news about Jesus. It is our prayer that the projects will instill in our children a mission-mindedness for life.