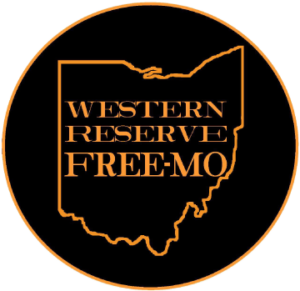 On June 29th and 30th Western Reserve Free-mo is hosting a modular model railroad display. The layout will be open for visitors and guest operators on Saturday the 29th from 9-5 p.m. Sunday hours will be from 12:30 p.m. until 4 p.m. We will offer selected guests the opportunity to run a train.
Western Reserve Free-mo is not a club in the traditional sense, but an open association of HO-scale modular model railroaders building to the Free-mo standards.
Our aim is to make the scenery and structures on the modules to be prototypical through which realistic operations may be performed. Any type of scenery or era is welcome as long as we have good quality modeling. While we are Ohio based, we do not necessarily concentrate on Ohio themes or in any one span of time.
There is no formal organization – no dues, no elected nor appointed club officers, and no group owned equipment.
Communication is via an email list to coordinate work and operation sessions, and to exchange ideas for improving our modules and equipment.